Welcome to Middleway Press
The publisher of fine books that seek to inform, enlighten, and apply the practical Buddhist wisdom of Nichiren to the concerns facing people in their daily lives and to the larger issues confronting the world.

"A fascinating and provocative memoir, an honest, courageous, and moving account of a gentle and sensitive soul in a black male body in a black world, coming of age in one of the most fraught eras of U.S. social-political unrest, especially racial conflicts."
—Vincent L. Wimbush, Director, Institute for Signifying Scriptures
"This beautifully written memoir is a testament to the power of the inward journey toward existential discovery, a pursuit too often impeded by social barriers. Universal and immanent, truth beckons to us beyond the boundaries of geography, nomenclature, or faith tradition. It will draw us nearer, Carter teaches, if only we muster the intellectual courage to let it light our path."
—Larry O. Rivers, Associate Professor of History, University of West Georgia
"If we cannot feel hope, it is time to create some."
—Daisaku Ikeda
"In this collection Daisaku Ikeda beckons us to probe deeper into our own lives so that we can change the world around us. Having witnessed and experienced the worst, he reaffirms that life does continue, that the light of hope can be found in the very darkest corners."
—Ambassador Anwarul K. Chowdhury,
Former Under-Secretary-General of the United Nations, Founder
of The Global Movement for the Culture of Peace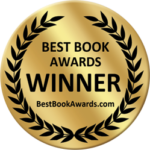 Hope Is a Decision: Selected Essays of Daisaku Ikeda has been named the winner of American Book Fest's 2017 Best Book Awards in the category of Eastern religion.
Called "informed and informative, thoughtful, and thought-provoking, inspired and inspiring" by Midwest Book Review, Hope Is a Decision suggests ways in which each of us can connect our personal search for strength, wisdom, and hope to the collective desire to bring about a just, humane, and caring society.