Buddhism Day By Day: Wisdom for Modern Life is the latest book by Daisaku Ikeda, one of the world's leading interpreters of their application to Buddhist practice and daily life. This hands-on and highly readable guide contains interpretations by Ikeda, as well as excerpts from the writings of Nichiren Daishonin and the Lotus Sutra that can be read in brief selections over the course of a year.
The wide-ranging topics ranging from including establishing one's identity, overcoming negative tendencies, the meaning of happiness, the importance of setting goals to persevering in the face of obstacles, and belief in oneself will resonate with Buddhists and non-Buddhists alike.
"Everyone has a right to flower, to reveal his or her potential as a human being, to fulfill his or her mission in this world. You have this right," writes Ikeda, "and so does everyone else. This is the meaning of human rights."
In this new book, Mr. Ikeda interprets the precepts of Nichiren Buddhism in brief easily absorbed entries on a wide range of topics applicable to daily life including overcoming obstacles and hardships, cultivating true friendships, the importance of dialogue, death, repaying debts of gratitude, character, equality, developing our wisdom, compassion, humanity and uncovering our Buddha nature, overcoming anger, the oneness of life and the environment, relations, karma, living a creative life, and world peace. This treasury of practical information and encouragement will appeal to those seeking a deeper understanding of how to apply the tenets of Nichiren Buddhism in their day-to-day lives.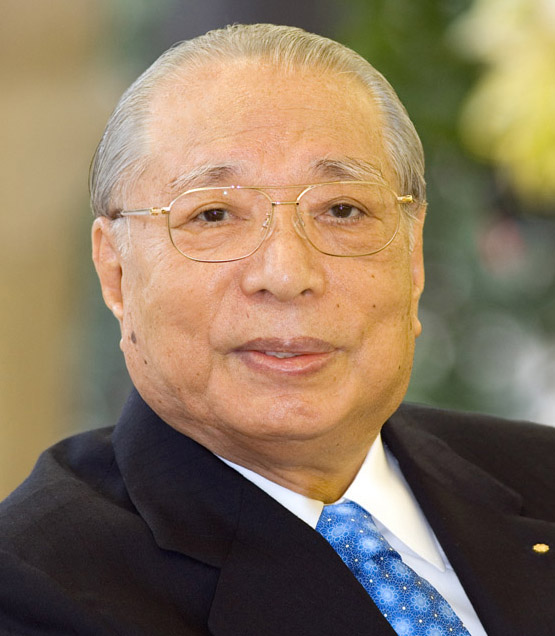 Daisaku Ikeda is the author of more than 60 books, including UNLOCKING THE MYSTERIES OF BIRTH AND DEATH, SOKA EDUCATION, FOR THE SAKE OF PEACE, and THE LIVING BUDDHA.
Daisaku Ikeda is a prolific writer, poet and peace activist, recognized as one of the leading interpreters of Buddhism, bringing its timeless wisdom to bear on the many contemporary issues confronting humanity. He is President of the Soka Gakkai International (SGI), a lay Buddhist association pursuing the values of peace, culture and education and committed to fostering within individuals a sense of responsibility for the shared global community. Today the SGI is one of the most dynamic and diverse Buddhist organizations in the world.
As president of the organization, Ikeda has traveled widely and held dialogues with leading thinkers of the world, based on his belief that dialogue is the most basic starting point for peace. He has also written extensively, with over 50 publications to his name.
Ikeda is the founder of a number of independent, secular organizations to further the pursuit of peace, culture and education. This includes the Soka school system, the Min-On Concert Association, the Institute of Oriental Philosophy, the Ikeda Center for Peace, Learning, and Dialogue, the Toda Institute for Global Peace and Policy Research and the Tokyo Fuji Art Museum.
He is the recipient of 200 honorary doctorates and numerous awards such as the recipient of the United Nations Peace Award, the Rosa Parks Humanitarian Award, and the International Tolerance Award of the Simon Wiesenthal Center.
"With brief, easily absorbed wisdom from the precepts of Nichiren, a 13th-century Buddhist priest, this collection of day-to-day musings can be enjoyed by casual readers and devoted followers alike. Covering a wide span of topics—from life and death to courage and winning—the practical information and encouragement are ideal for those seeking to find a deeper understanding of this ancient philosophy."
—Independent Publishers Online, THE Voice of the Independent Publishing Industry
QUOTES FROM BUDDHISM DAY BY DAY
APRIL 17
The goal is not to eliminate desires; it is what one desires that is important. Earthly desires are enlightenment. The desire for supreme enlightenment, the search for enlightenment, is enlightenment. Satisfaction with one's accomplishments might seem like humility, but to underestimate life's potential is actually great arrogance.
JUNE 28
If you are unwilling to make efforts to heal yourself, it will be very difficult to cure your illness. One day of life is more valuable than all the treasures of the major world system, so first you must muster sincere faith.
—Nichiren
AUGUST 5
Buddhist optimism is not the escapist optimism of those who throw up their hands and say, "Somehow or other things will work out." Rather it means, clearly recognizing evil as evil and suffering as suffering and resolutely fighting to overcome it. It means believing in one's ability and strength to struggle against any evil or any obstacle. It is to possess a fighting optimism.
OCTOBER 11
It's valuable to look for the strengths in others—gain nothing by criticizing people's imperfections. In fact, it is helpful to take a step back, for even a moment each day, and try to consider the feelings and positive qualities of others of whom you are critical.
NOVEMBER 21
Everyone born in this world has a unique role that only he or she can fulfill. Were this not the case, we would not be here. The universe never acts without cause; everything invariably has a reason for being. Even the weeds people love to loathe serve a purpose.