Award-Winning Finalist in the Religion: Buddhism category of the "2011 International Book Awards"
2010 Next Generation Indie Book Awards, Finalist – Religious Non-Fiction
Beginning with the events immediately following the dark days after the death of Shakyamuni and continuing over a period of 1,000 years, this dynamic tome covers a vast and complex series of events and developments in the history of Buddhism. Through a thorough examination of its early development in India, a new light is cast on little-known aspects of Buddhist history and its relevance to the understanding of Buddhism today. Topics include the formation of the Buddhist canon, the cultural exchange between the East and West, and the spirit of the Lotus Sutra.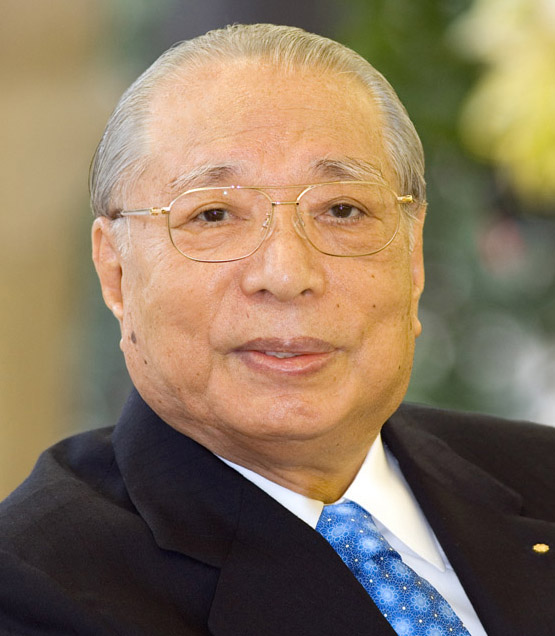 Daisaku Ikeda is the author of more than 60 books, including UNLOCKING THE MYSTERIES OF BIRTH AND DEATH, SOKA EDUCATION, FOR THE SAKE OF PEACE, and THE LIVING BUDDHA.
Daisaku Ikeda is a prolific writer, poet and peace activist, recognized as one of the leading interpreters of Buddhism, bringing its timeless wisdom to bear on the many contemporary issues confronting humanity. He is President of the Soka Gakkai International (SGI), a lay Buddhist association pursuing the values of peace, culture and education and committed to fostering within individuals a sense of responsibility for the shared global community. Today the SGI is one of the most dynamic and diverse Buddhist organizations in the world.
As president of the organization, Ikeda has traveled widely and held dialogues with leading thinkers of the world, based on his belief that dialogue is the most basic starting point for peace. He has also written extensively, with over 50 publications to his name.
Ikeda is the founder of a number of independent, secular organizations to further the pursuit of peace, culture and education. This includes the Soka school system, the Min-On Concert Association, the Institute of Oriental Philosophy, the Ikeda Center for Peace, Learning, and Dialogue, the Toda Institute for Global Peace and Policy Research and the Tokyo Fuji Art Museum.
He is the recipient of 200 honorary doctorates and numerous awards such as the recipient of the United Nations Peace Award, the Rosa Parks Humanitarian Award, and the International Tolerance Award of the Simon Wiesenthal Center.
Burton Watson is a widely known and respected translator of Chinese and Japanese literature.  A former professor at Columbia, Stanford and Kyoto Universities, his translations include The Lotus Sutra, The Vimalakirti Sutra, Chuang Tzu, Basic Writings, Mo Tzu:  Basic Writings, Ryokan:  Zen Monk-Poet of Japan and Saigyo:  Poems of a Mountain Home among others.  He received the PEN Translation Prize in 1981.
"Drawing on Japanese scholarship as well as close reading of Buddhist scriptures, Ikeda analyzes how a movement in turmoil after the death of the Buddha began to codify its teachings and split into two streams, the Theravada ("Teaching of the Elders") and the Mahayana ("Great Vehicle"). He acknowledges the speculative nature of this task due to the "fragmentary bits of information" that have survived, but draws conclusions about the complex development of Buddhist thought by examining historical evidence and classic texts like the Vimalakirti Sutra. Ikeda shows how Mahayana philosophy emerged as a reform movement that followers believed was closer than Theravada to the true wisdom of the Buddha. Founder and president of Soka Gakkai International (SGI), a world-wide lay organization based on teachings of Nichiren Buddhism, Ikeda draws attention to Mahayana's emergence as a lay movement and to the importance of the Lotus Sutra. This thoughtful if sectarian introduction to Buddhism's origins describes how a movement interprets its founder's teachings, determines them to be authentic, and attempts to remain true to those ideals."
—Marcia Z. Nelson, Publishers Weekly Religion Reviews Editor
| | | |
| --- | --- | --- |
| | Editor's Note | ix |
| | Preface | xi |
| | Translator's Note | xv |
| 1. | THE FORMATION OF THE BUDDHIST CANON | 1 |
| | The First Council | 1 |
| | The Recitation of the Words of the Buddha | 6 |
| | The Teachings of Great Religious Leaders | 13 |
| 2. | THE THERAVADA AND THE MAHASAMGHIKA | 17 |
| | The Background of the Second Council | 17 |
| | The Origins of the Schism | 21 |
| | The Movement to Restore the Original Meaning of Buddhism | 27 |
| 3. | KING ASHOKA | 33 |
| | The King of Monarchs | 33 |
| | Absolute Pacifism in Government | 37 |
| | Relations Between the State and Religion | 42 |
| 4. | QUESTIONS OF KING MILINDA | 47 |
| | A Greek Philosopher-King | 47 |
| | The Wisdom of Nagasena | 51 |
| | The Debate of Wise Men and of Kings | 58 |
| 5. | CULTURAL EXCHANGE BETWEEN EAST AND WEST | 63 |
| | The Turning Point in East-West Relations | 63 |
| | Buddhism and Christianity | 67 |
| | The Conditions for a World Religion | 71 |
| 6. | THE RISE OF MAHAYANA BUDDHISM | 77 |
| | Origins of the Mahayana Movement | 77 |
| | Differences Between the Mahayana and Hinayana Schools | 83 |
| | The Buddhist Renaissance | 90 |
| 7. | VIMALAKIRTI AND THE IDEAL OF THE LAY BELIEVER | 95 |
| | Vimalakirti | 95 |
| | The Building of a Buddha Land | 99 |
| | How the Bodhisattva Benefits Others | 104 |
| | The Doctrine of the Mysterious | 108 |
| 8. | THE FORMATION OF THE LOTUS SUTRA | 113 |
| | The Preaching of the Dharma on Eagle Peak | 113 |
| | The Voice-hearer Disciple and the Mahayana Bodhisattva | 119 |
| | The Spread of Buddhism After Shakyamuni's Death | 123 |
| 9. | THE SPIRIT OF THE LOTUS SUTRA | 129 |
| | Practitioners of the Lotus Sutra | 129 |
| | The Spirit of the Mahayana Buddhists | 131 |
| | The Concept of the Buddha in the Lotus Sutra | 136 |
| 10. | NAGARJUNA AND VASUBANDHU | 141 |
| | Nagarjuna's Search for the Mahayana | 141 |
| | The Theories of the Middle Way and Non-Substantiality | 145 |
| | The Path of Asanga and Vasubandhu | 151 |
| | The Dharma Analysis Treasury and Consciousness-Only Treatises | 156 |
| | Glossary | 163 |
| | Index | 175 |