"One who has the courage to speak the truth
lives a truly splendid and fulfilling life."
—Daisaku Ikeda
Without a deep inner resolve to stand up to our obstacles, we're simply tossed here and there by life's vagaries. Without courage, real happiness is impossible.
Buddhism For You: Courage presents the thoughts of Daisaku Ikeda, Buddhist scholar and spiritual leader for millions worldwide, focusing on the importance of a dauntless spirit.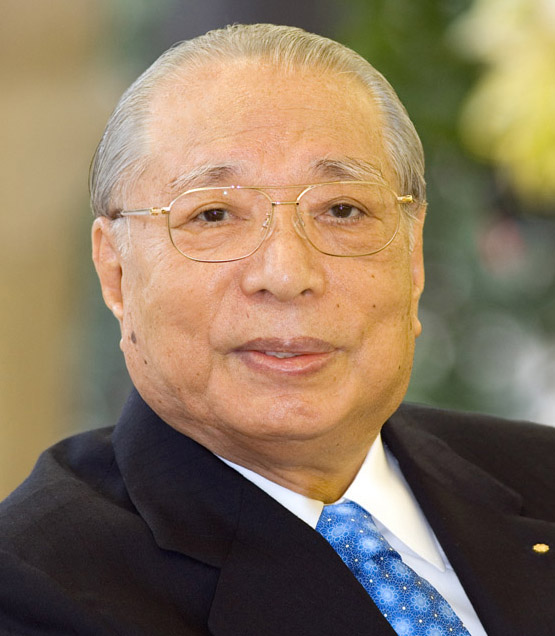 Daisaku Ikeda is the author of more than 60 books, including UNLOCKING THE MYSTERIES OF BIRTH AND DEATH, SOKA EDUCATION, FOR THE SAKE OF PEACE, and THE LIVING BUDDHA.
Daisaku Ikeda is a prolific writer, poet and peace activist, recognized as one of the leading interpreters of Buddhism, bringing its timeless wisdom to bear on the many contemporary issues confronting humanity. He is President of the Soka Gakkai International (SGI), a lay Buddhist association pursuing the values of peace, culture and education and committed to fostering within individuals a sense of responsibility for the shared global community. Today the SGI is one of the most dynamic and diverse Buddhist organizations in the world.
As president of the organization, Ikeda has traveled widely and held dialogues with leading thinkers of the world, based on his belief that dialogue is the most basic starting point for peace. He has also written extensively, with over 50 publications to his name.
Ikeda is the founder of a number of independent, secular organizations to further the pursuit of peace, culture and education. This includes the Soka school system, the Min-On Concert Association, the Institute of Oriental Philosophy, the Ikeda Center for Peace, Learning, and Dialogue, the Toda Institute for Global Peace and Policy Research and the Tokyo Fuji Art Museum.
He is the recipient of 200 honorary doctorates and numerous awards such as the recipient of the United Nations Peace Award, the Rosa Parks Humanitarian Award, and the International Tolerance Award of the Simon Wiesenthal Center.
Amazon 5 Star Reviews

"Excellent guidance for anyone facing life's difficulties. And, face it, who isn't?
Daisaku Ikeda is a wise, enlightened man worth reading."
"Great book of encouragement and wisdom."
"Courage by Daisaku Ikeda is an indispensable book that provides much needed insight for each person to deal with a scary world both on the personal level and on the societal level. It explains about each person's acting to change the negativity that surrounds us, instead of just wishing for it to change, simply complaining about it or cowering from the harsh realities of life. It is written very straight-forward without being preachy. Ikeda offers simple steps to develop our own courage to face whatever troubles us in our lives."
"This is a great gift for yourself or someone else. It is an inspiritional quote book based on the Nichiren Buddhist teachings. It brings back to focus what is really important in life. It is suitable for Buddhist and Non Buddhist. It is life affirming quotes based on the dignity of human life. Daisaku Ikeada is a compassinate humanatarian whose works should be shared with the world."
"Perfect for a person wanting to practice Nicheren Buddhism."
"Whether you are into Buddhism or not, this is a book of quotes and advice dealing with a quality we should all develop, which is courage to face and deal with reality. Indeed, Nichiren Buddhism emphasizes living in the real world and being a balanced and courageous person. A great read."
"This small book has some great quotes to help us overcome life's obstacles,
another great book by Daisaku Ikeda."
QUOTES FROM BUDDHISM FOR YOU: COURAGE
The human will is an asset, equally distributed among everyone,
and any individual can allow it to manifest itself from
one's inner possible resources if one has a mind to do so.
Rather than lift your voice in a thousand laments
at the encroaching darkness, light a single candle!
The deeper the darkness, the more crucial it is for us
to make our lives shine like the sun and
brilliantly illuminate the surrounding gloom.
This is the way of Buddhism.
Fear is hell; courage is joy.
The most important kind of courage
is the courage required to live a good life each day.