"Life can unfold unlimitedly as long as we have a heart
of appreciation and an undefeated mind."
—Daisaku Ikeda
The essential purpose of Buddhism is to make people happy. True happiness is the result of consistent effort and constant growth as a human being.
Buddhism For You: Determination presents the thoughts of Daisaku Ikeda, Buddhist scholar and spiritual leader for millions worldwide, focusing on the resolve necessary for a life of value.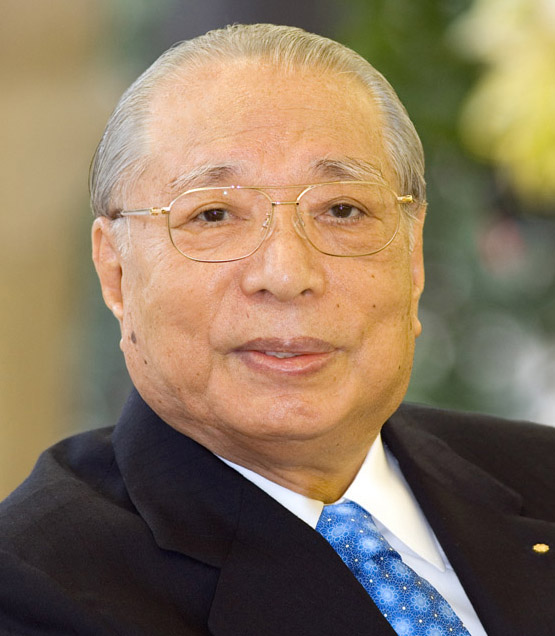 Daisaku Ikeda is the author of more than 60 books, including UNLOCKING THE MYSTERIES OF BIRTH AND DEATH, SOKA EDUCATION, FOR THE SAKE OF PEACE, and THE LIVING BUDDHA.
Daisaku Ikeda is a prolific writer, poet and peace activist, recognized as one of the leading interpreters of Buddhism, bringing its timeless wisdom to bear on the many contemporary issues confronting humanity. He is President of the Soka Gakkai International (SGI), a lay Buddhist association pursuing the values of peace, culture and education and committed to fostering within individuals a sense of responsibility for the shared global community. Today the SGI is one of the most dynamic and diverse Buddhist organizations in the world.
As president of the organization, Ikeda has traveled widely and held dialogues with leading thinkers of the world, based on his belief that dialogue is the most basic starting point for peace. He has also written extensively, with over 50 publications to his name.
Ikeda is the founder of a number of independent, secular organizations to further the pursuit of peace, culture and education. This includes the Soka school system, the Min-On Concert Association, the Institute of Oriental Philosophy, the Ikeda Center for Peace, Learning, and Dialogue, the Toda Institute for Global Peace and Policy Research and the Tokyo Fuji Art Museum.
He is the recipient of 200 honorary doctorates and numerous awards such as the recipient of the United Nations Peace Award, the Rosa Parks Humanitarian Award, and the International Tolerance Award of the Simon Wiesenthal Center.
Amazon 5 Star Reviews

"A must read, it's a nudge that keeps you going!"
"Determination is an innate quality that I have. It's my ability to be resilient, to never give up. I am one of the most determined people that I know. This book allowed me to stay in touch with who I am and to continue to live a quality life which I can be proud of."
"The author of this booklet is world-famed Dasaku Ikeda, Poet Laureat and Buddhist humanist. The contents of this booklet (one of a great many by Daisaku Ikeda) inspires balance in perception and courage in taking action for success in daily vicissitudes of life."
"These books are great for anyone who practices (or doesn't practice) this Buddhism.
Soka Gakkai President Daisaku Ikeda always uses his incredible wisdom of the human spirit. These books represent his ability to always get a handle on any obstacle a person may be experiencing in their lives. I have practiced Nichiren Daishonin's Buddhism for nearly 19 years and my faith and determination have grown every day. By chanting NAM MYOHO RENGE KYO, any human being can bring a solution to the problems they face."
"Lovely!! it is all I needed: simple, easy to read, perfect for the "one page per day". Its presentation makes it ideal for a gift. I not only has Ikeda's thoughts, it also has reflections about "Determination" taken from famous people. I encourage you to get the whole Buddhism For You series."
QUOTES FROM BUDDHISM FOR YOU: DETERMINATION
True happiness is a life of continual self-improvement.
The greater the struggle, the more enriching the experience is for your life.
The essential thing is a great resolve to attain the way.
—Nichiren
Hope is life's greatest treasure. A life without hope is bleak and gray. If you have no hope, create some!
Command success with faith.
—Josei Toda