"The only way to fulfill the potential of the human race is
to live just, kind, benevolent and compassionate lives."
—Daisaku Ikeda
In Buddhism, love is an expression of compassion and sincere respect for all life. This respect manifests itself in many ways: romantic love, familial love, friendship, the desire for self-improvement and the wish for a peaceful world.
Love is an essential part of life, offering us a means for deep personal development.
Buddhism For You: Love presents the thoughts of Daisaku Ikeda, Buddhist scholar and spiritual leader for millions worldwide, focusing on the many expressions of love.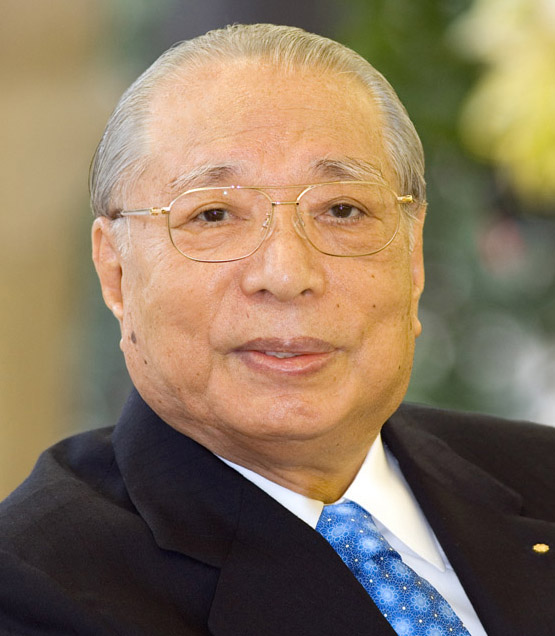 Daisaku Ikeda is the author of more than 60 books, including UNLOCKING THE MYSTERIES OF BIRTH AND DEATH, SOKA EDUCATION, FOR THE SAKE OF PEACE, and THE LIVING BUDDHA.
Daisaku Ikeda is a prolific writer, poet and peace activist, recognized as one of the leading interpreters of Buddhism, bringing its timeless wisdom to bear on the many contemporary issues confronting humanity. He is President of the Soka Gakkai International (SGI), a lay Buddhist association pursuing the values of peace, culture and education and committed to fostering within individuals a sense of responsibility for the shared global community. Today the SGI is one of the most dynamic and diverse Buddhist organizations in the world.
As president of the organization, Ikeda has traveled widely and held dialogues with leading thinkers of the world, based on his belief that dialogue is the most basic starting point for peace. He has also written extensively, with over 50 publications to his name.
Ikeda is the founder of a number of independent, secular organizations to further the pursuit of peace, culture and education. This includes the Soka school system, the Min-On Concert Association, the Institute of Oriental Philosophy, the Ikeda Center for Peace, Learning, and Dialogue, the Toda Institute for Global Peace and Policy Research and the Tokyo Fuji Art Museum.
He is the recipient of 200 honorary doctorates and numerous awards such as the recipient of the United Nations Peace Award, the Rosa Parks Humanitarian Award, and the International Tolerance Award of the Simon Wiesenthal Center.
Amazon 5 Star Reviews

"For a humanistic, enlightened, rational approach to life, Daisaku Ikeda is a voice to be listened to. 'Tall trees grow from secure and solid ground. Please give your children a home where they can enjoy tranquility and peace of mind.' Whether you're Buddhist or not, Daisaku Ikeda's words inspire."
"I enjoyed this lovely and simple book with thoughtful insights about relationships.
I am thinking of giving some as gifts."
"Buddhism is about loving unconditionally. How huge it is to love without looking for anything in return. Once you read this short book, you will strive to put this into practice."
"New perspective of what love and relationship means…"
"Daisaku Ikeda is a very wise man. In this book and all the books in this series President Ikeda's deep compassion for all human life brillantly shines. His thoughtful words inspire hope and courage, helping people to move forward releasing the chains of despair and powerlessness."
QUOTES FROM BUDDHISM FOR YOU: LOVE
Peace exists in the hearts of people who love children.
How can we cause the immense love and compassion
of the original Buddha to rain down upon the entire world?
This is the thought that constantly occupies my mind;
this is my constant determination.
When a couple has shared the joys and sorrows of life
over a long period of time, a deep tie grows up between them
and it cannot be severed by any outside force.
If you use love as an escape, the euphoria is unlikely to last long.
However much we may try, we can never run away from ourselves.
We will never find happiness if we don't change ourselves from within.
For the sake
of these living beings
I summon up a mind
of great compassion.
—The Lotus Sutra