"Wisdom emerges through prayer.
Victory emerges through wisdom."
—Daisaku Ikeda
Prayer is a conversation with the universe, a dialogue with life itself.
Nichiren Buddhists chant Nam-myoho-renge-kyo, a declaration of the wonderful Dharma, or Law, of causality. It is an activation of the most noble state of life—Buddhahood—which exists in all life. Chanting Nam-myoho-renge-kyo is an inexhaustible source of fortune and wisdom.
Buddhism For You: Prayer presents the thoughts of Daisaku Ikeda, Buddhist scholar and spiritual leader for millions worldwide, focusing on the importance of prayer.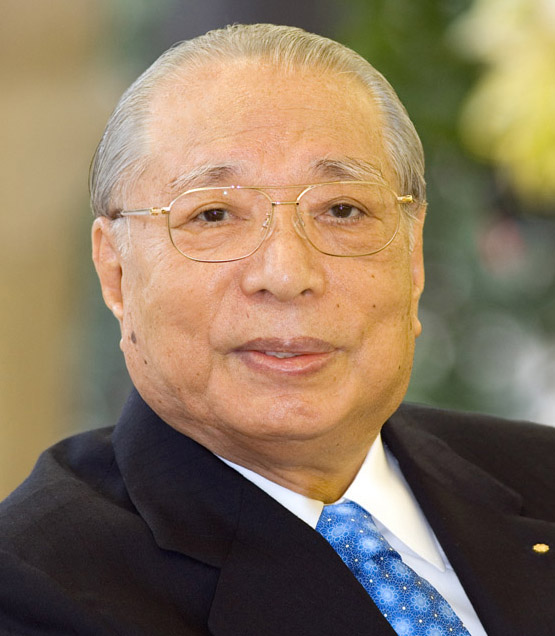 Daisaku Ikeda is the author of more than 60 books, including UNLOCKING THE MYSTERIES OF BIRTH AND DEATH, SOKA EDUCATION, FOR THE SAKE OF PEACE, and THE LIVING BUDDHA.
Daisaku Ikeda is a prolific writer, poet and peace activist, recognized as one of the leading interpreters of Buddhism, bringing its timeless wisdom to bear on the many contemporary issues confronting humanity. He is President of the Soka Gakkai International (SGI), a lay Buddhist association pursuing the values of peace, culture and education and committed to fostering within individuals a sense of responsibility for the shared global community. Today the SGI is one of the most dynamic and diverse Buddhist organizations in the world.
As president of the organization, Ikeda has traveled widely and held dialogues with leading thinkers of the world, based on his belief that dialogue is the most basic starting point for peace. He has also written extensively, with over 50 publications to his name.
Ikeda is the founder of a number of independent, secular organizations to further the pursuit of peace, culture and education. This includes the Soka school system, the Min-On Concert Association, the Institute of Oriental Philosophy, the Ikeda Center for Peace, Learning, and Dialogue, the Toda Institute for Global Peace and Policy Research and the Tokyo Fuji Art Museum.
He is the recipient of 200 honorary doctorates and numerous awards such as the recipient of the United Nations Peace Award, the Rosa Parks Humanitarian Award, and the International Tolerance Award of the Simon Wiesenthal Center.
Amazon 5 Star Reviews

"Helped to strengthen my faith!"
"I am a woman who believes in the power of prayer and faith. Prayer can be life changing, it can move mountains. In some of my darkest hours prayer is the weapon that I used to fight my battles. I have learned that what doesn't kill you can only make you stronger. My life hasn't been easy and the road ahead continues to be tough with many highs and lows but I pray every step of the way. Prayer gives me strength, strength to overcome my weaknesses and to be a warrior at "all" times."
"Daisaku Ikeda's four book series is filled with warm encouragement and timeless wisdom quotes supporting each title (Prayer, Courage, Determination, and Love), will inspire and touch your heart."
"Daisaku Ikeda, a prolific world famed scholar, writer and Poet Laureate presents in simple bite-sized excerpts how to prayer and what prayer entails."
QUOTES FROM BUDDHISM FOR YOU: DETERMINATION
Faith is not dependent on ceremonies and formalities.
It is a struggle to transform our very beings.
Wisdom arises from prayer. Prayer gives birth to confidence and joy.
A person of deep prayer is never deadlocked.
The highest offering to the Buddha is not to worship something reminiscent of the Buddha.
Rather, it is to inherit the Buddha's spirit.
Who answers our prayers? We do—through faith and effort.
No one does it for us.